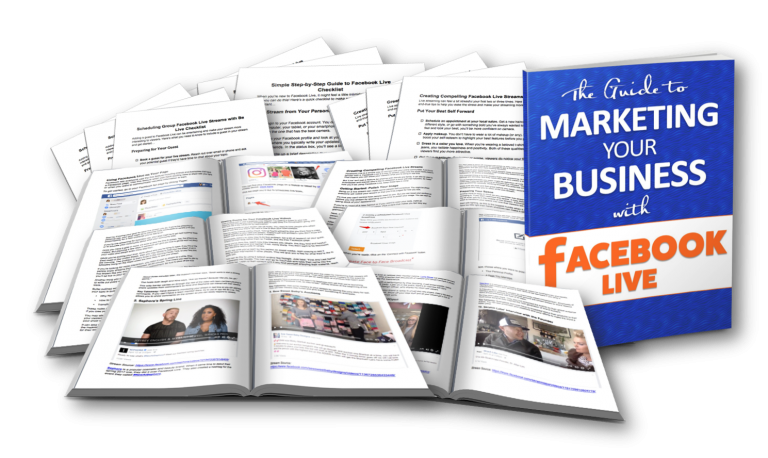 Facebook Live is a great way to grow your reach and build an audience. It's also free and fairly simple to use.
But if it's simple, why isn't everyone taking advantage of this HUGE opportunity? Because it's also intimidating and there are a few key things to learn before getting started. How would you like to grow your list and show your subscribers how to do just that?
Alice Seba and her ListMagnet team have put together a bundle of 4 short reports on the topic that make perfect lead magnets. Topics include:
1. Simple Step-by-Step Guide to Facebook Live
2. Scheduling Group Facebook Live Streams with Be Live
3. Creating Compelling Facebook Live Streams
4. 12 Genius Marketing Ideas Using Facebook Live
So along with all 4 fully illustrated reports, you also get editable cover graphics, and custom-written opt-in pages. Download it, give it a light edit to include your branding and info and you're good to go. You can easily have 4 new list building funnels set up in less than a weekend.
Pick up this special Facebook Live Tutorial Pack with PLR for less than the price of a pizza.
Related Posts: