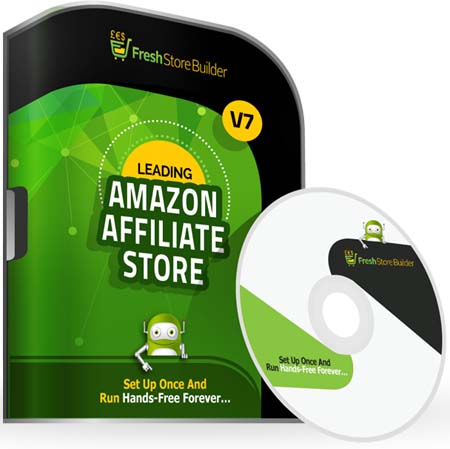 This is about as close to auto-pilot online business as you can get, and it's closing.
Roughly 8 years ago, Carey Baird was having a really bad day, but if the key to success is being able to turn bad experiences into life-changing victories, Carey's got that in spades.
Thanks to that day, he developed Fresh Store Builder.
It's the most successful Amazon store ever, and right now he's in the middle of launching version 7.
Amazon is one of the easiest ways to make a bit of extra coin online.
They provide all the products and deal with shipping.
Their "related products" feature is the best one going, giving you extra commissions.
It's incredibly easy to sign up.
And Fresh Store Builder is the easiest way to make money with Amazon.
You can set the store up in 30 minutes or less.
There's a bazillion different features—all the years of development really show. FSB can do more than any other Amazon store.
You've got full control over EVERYTHING…products, appearance, the works.
But if you want something on auto-pilot, it can do that too by finding and updating all the products for you.
"I set up FSB since last year Q4 with 30+ products and 5 content pieces with spin rewriter. Totally forgotten about it until I just remembered it now and here's the awesome results! It's literally my FIRST online income that's completely AUTOMATED!" – Jason Lim
Today is the last day this is going to be available at a one-time price. Tomorrow, it'll be a subscription…$97/month for just a 10-store licence.
Grab your copy here, right now.