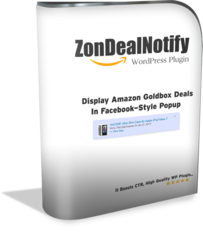 If you are an Amazon affiliate or have any of the Amazon blog, you really need to get this plugin.
It shows a FB-like notify box to show Amazon Goldbox deal of the day, with your Amazon Associate link…that means if people buy, you will get commission.
You get Developer License to the Azon Deal Notify plugin for a measly $7. Take a look at the demo now.