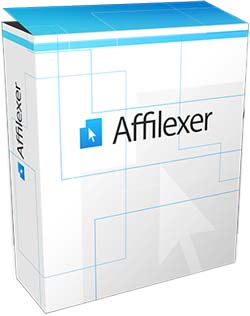 You may have heard of the term 'pay-per-lead', whereby you get paid for every qualified lead you send to a vendor. Now here's a software that equips you to be that pay-per-lead vendor, so that you can provide a monetary incentive to encourage marketers to continually send leads to you.
Affilexer is the SaaS application which helps you build your very own pay-per-lead business and massive lists of leads in any niches. It has built-in affiliate tools like landing page creator, banner creator, e-mail swipe generator etc. which makes easy work.
By using Affilexer, you can also:
• Control the quality and quantity of leads.
• Set commission rate.
• Set geo-location rules to get leads from specific countries.
You can easily set up a PPL campaign in 8 steps.
Step 1: Create new campaign by setting the commission for affiliates.
Step 2: Choose the location where you want to get leads.
Step 3: Create signup pages using Live Page Designer.
Step 4: Add your opt-in page where affiliates will send traffic.
Step 5: Create banners.
Step 6: Generate e-mail swipes.
Step 7: Calculate commissions.
Step 8: Use your PayPal account to pay your affiliates directly from Affilexer.
Watch the demo video. Affilexer has everything you need to succeed as a PPL vendor. Use coupon code 'affspecial' to receive $5 off your purchase of Affilexer Premium!