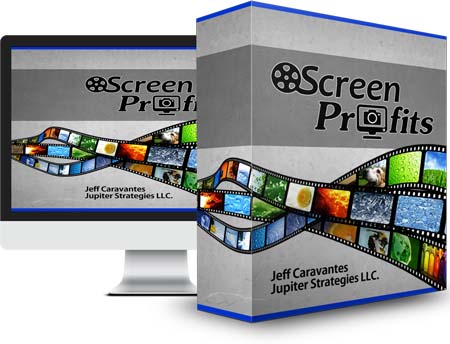 Let's be honest, creating video is an intimidating task for some Internet marketers. It can seem a little
overwhelming when you start to think about "How does the editor work? How do I get text to move the way I want?"
Most people would just skip out on making videos for their products and sales pages, thus leaving money on the table when they could have done a little more to boost sales conversions.
It doesn't have to be hard. Now that Screen Profits is finally available, you can get the skills you need to make compelling videos that make bank.
Screen Profits is a full training series showing you exactly how easy it is to create your own videos. You will learn:
• The most profitable types of videos
• How to choose the right software
• Professional editing skills
You will never have to fret over the quality of your videos because they will look great! This could also open new doors of opportunities for providing a video creation service, who knows! So if you always have a passion for creating videos but don't know where to get a solid start, Screen Profits is your answer!