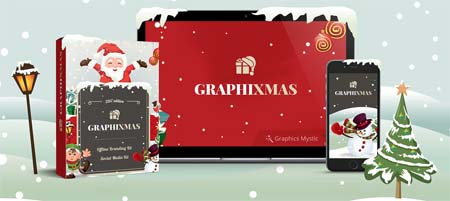 Looking to create more engaging, professional-looking graphics without emptying your pockets on graphic designers?
You got it. Ugoo Carson with Lucas Adamski has just launched a brand-new collection of graphic templates called Graphixmas.
Graphixmas features 300+ high quality, graphic templates that you can quickly use and customize.
Inside you'll find templates like:
* Social media banners
* Offline branding
* Christmas graphics
You can edit these done-for-you templates in PowerPoint, PhotoShop or Photopea (free web-based alternative to Photoshop).
Let's face it. Creating quality graphics can be difficult, and outsourcing quite costly.
These done-for-you graphic templates can give you an extra edge over your competitors for a FRACTION of the actual cost!
Grab your copy TODAY and secure a "launch special" pricing before it's gone.