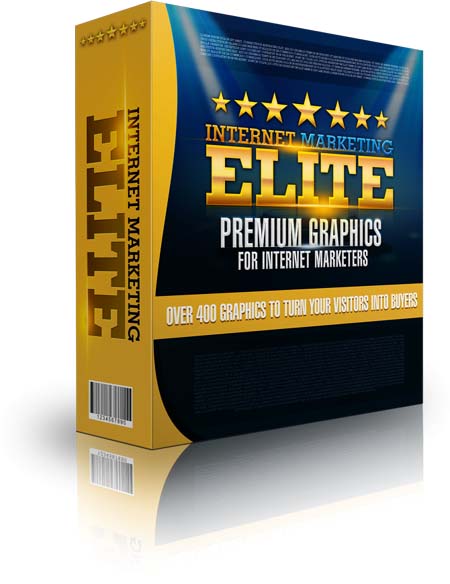 I have a new HUGE Graphics exclusive offer for my readers today.
If you're serious about your online presence, professional graphics are one of the few crucial things that will have your site being taken seriously.
How much would it cost to have your own graphics designed by a professional?
ONE set of graphics alone could cost you anywhere from $100-500.
Here is a quick sample of the over 25 different sets of graphics to grab in this package:
* Sales and Landing Page Templates
* Buttons, Badges, Icons and Hand-drawn Arrows
* Banners and Headers for Marketers and eCommerce
* Facebook Cover, Youtube Cover, and Twitter Templates
* Sleek and Modern Social Media Icons
* Guarantee Badges and Certificates
* Stylish Opt-In Forms, Feature Boxes
* Video Template and Buttons
* Web Elements (dividers, navigation bars, 404 pages)
* Over a dozen other graphic sets…
Right now you can get the Internet Marketing Elite package of over 400 premium graphics at a discount exclusive to invited members and subscribers so jump on it while you can!