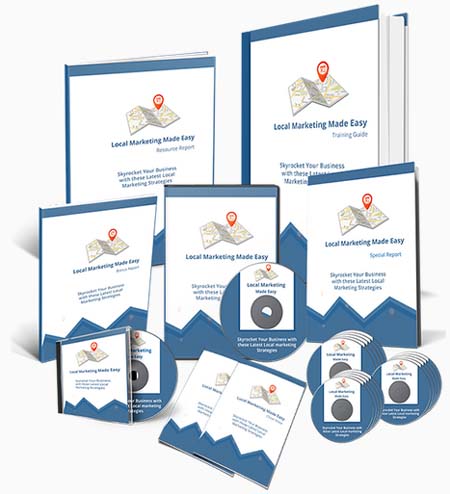 The line between online and local marketing gets more blurry, thanks to business strategies that are cleverly adapted every which way.
So, just give it a thought: If you could apply local marketing to sell your online product or service, how much MORE business you can get?
Isn't it great?
I am not sure about you but for me as a marketer, YES IT IS!
And this is the reason which made my friend Dr. Amit Pareek has unleashed "Local Marketing Made Easy" with Full Resell Rights.
"Local Marketing Made Easy" is a complete step-by-step course on how to get your business listed and found in local search, Google Maps and mobile search simply because 82% of local searches follow up offline via an in-store visit, phone call or purchase.
How well can you do to meet up with serious potential buyers? Thousands of online and offline marketers need this updated training ASAP!
The course is developed in-house by Dr. Amit Pareek and his team so this is not just a copy-and-paste job. By the end of this course, you will know how to use local marketing to promote your business and services, even do it for your clients, apart from reselling the course for 100% profit.
Don't waste time and grab it now on a dime sale today!