If you're looking for even more marketing content you can publish for your subscribers and customers, go check this out.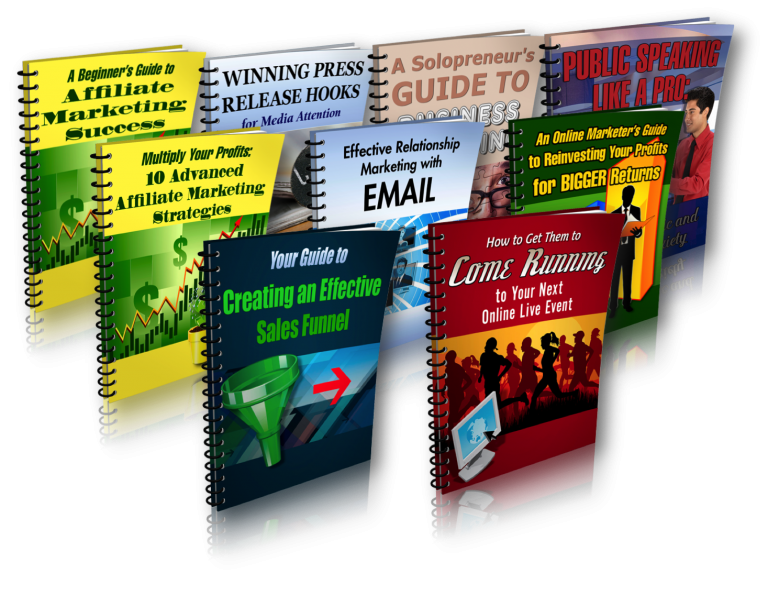 Marketing PLR Mega Pack includes 10 high-quality marketing reports with 9 e-cover sets that you can use for opt-in offers, product bonuses, membership content and more. The topics include:
• A Beginner's Guide to Affiliate Marketing Success (3,515 words)
• Multiply Your Profits: 10 Advanced Affiliate Marketing Strategies (3,490 words)
• A Solopreneur's Guide to Business Branding (4,256 words/12 images)
• Effective Relationship Marketing with E-Mail (4,251 words/4 images)
• How to Get Them to Come Running to Your Next Online 'Live' Event (2,268 words/5 images)
• Winning Press Release Hooks for Media Attention (3,893 words/6 images)
• Public Speaking Like a Pro: Pick Up the Mic and Drop the Anxiety (4,095 words)
• An Online Marketer's Guide to Reinvesting Your Profits for BIGGER Returns (3,397 words/4 images)
• Your Guide to Creating an Effective Sales Funnel (4,347 words/6 images)
• Persuasive Writing Articles & Social Media Graphics (16 articles/20 graphics)
All for just $14.95, but available for a short time only.