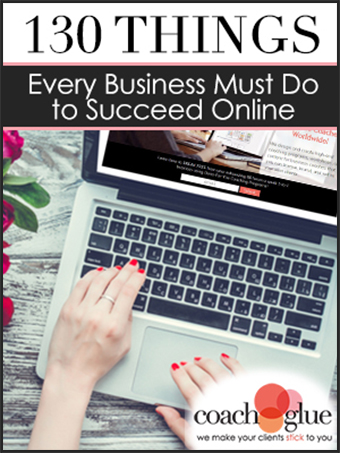 We know you're busy running your business and having a life, and surely you would have overlooked some business aspects that could cause you to miss out on profit opportunities, or worse, lead to serious problems.
For this reason, you can now download a pack of 13 Checklists with 130 Things Every Business Must Do to Succeed Online.
It comes with the following checklists:
Periscope Checklist
Plan Your Offer Funnel
E-mail Marketing
Sales Funnel Checklist
Brand Decisions Checklist
Finances/Startup Checklist
Domain/Hosting Checklist
WordPress Customization Checklist
WordPress Security Checklist
Facebook Checklist
Twitter/LinkedIn Checklists
Instagram/Pinterest Checklists
YouTube Checklists
Get yourself covered and better still, these checklists come with full editing rights so you can repackage them as your own training material or info-products.