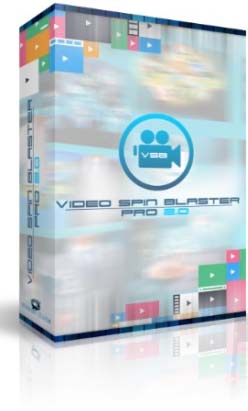 I had come across a piece of advice on creating the simplest slideshow video in the shortest amount of time:
1) Create your slides in PowerPoint.
2) Record your voice-over elaborating on the slides in detail.
3) Use Windows Movie Maker to overlay the slides with your audio.
Problem is you still need to learn editing skills to 'cut' your slides for perfect timing. It's already too much work when I have to look after most other Internet Marketing aspects of my business.
Thank goodness for Video Spin Blaster! All you need to do is:
1) Create a series of graphics using your usual graphics editor and prepare a public-domain music soundtrack if necessary,
2) Select them in VSB according to sequence,
3) Time your pictures (by entering a number of seconds) and click a 'generate' button.
You can create a 10-minute video in less then 10 seconds and the output file will be smaller than 1 MB so you will need only a few seconds to upload it to YouTube.
You wouldn't believe Video Spin Blaster has features not Windows Movie Maker and even Camtasia have. Click here to watch some sample videos and compare the features of rival software in a table.
Creating videos could not get any easier. Get started with video marketing today!