Did you that know that Facebook has over 2 Billion active users on it everyday?
That's bigger than MOST countries in the world.
And guess what?
They are SALIVATING for your offer.
These 2 Billion people all have credit cards with money on them, waiting to be spent.
You just need an extremely effective way to 'pop' your offer right in front of them.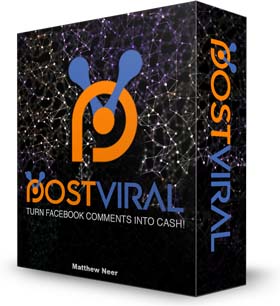 That's why I use a brand new FB Messenger hack called PostViral to get mass traffic.
Every time someone comments on one of my FB posts this software auto-replies via FB Messenger with a message AND my link, offer or opportunity.
Hahahahahaha!
This is crazy, it's so easy to go viral now. Almost every post I make is kinda forced to get massive viral shares, likes and comments.
But don't take my word for it, see for yourself.