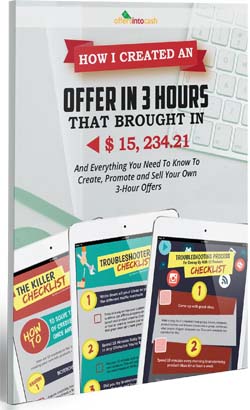 One major activity that top-tier Internet marketers do is create their own products. You could be selling as an affiliate all year round but once you launch your own product, chances are your sales conversion rate skyrockets because ultimately, prospects in your list want to buy YOU, not just from you.
Now you might think creating your own info-product takes arduous work. On the contrary, this new PDF by Marlon Sanders blows the myth out of the water.
Download "Offers Into Cash" and discover how to create, promote and sell an offer done up in 3 hours that brought in $15,234.21.