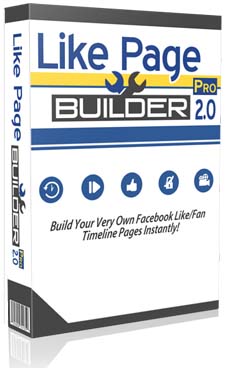 Dave Nicholson and John Thornhill have just launched the new and improved version of Like Page Builder that will blow you away.
Check out the video that shows you how easy it is to build a Facebook page IN UNDER 60 SECONDS using this incredible software and also check out the 5 methods that show you how to get the most from the developers license that is also available.
And that's not all, it gets better…
Like Page Builder is normally sold via a monthly subscription but for the next few days you can grab this amazing piece of kit for a one-off payment.
So if you want to see a Facebook page get created right before you eyes in under 60 seconds, and you want the software that created the page plus the opportunity to grab a developers license at a huge discount, check out the video here.