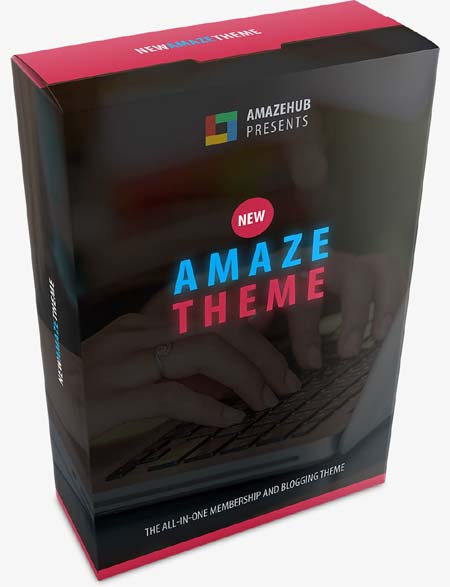 One of the greatest things about starting a membership site is that anyone can take their hobby, specialized knowledge or profession, and turn it into a profitable business!
BUT building the membership site is a pain, especially when it comes to the membership interface.
Several problems might people are facing now:
1) Have no design or programming skill to build the stunning membership page.
2) Still struggling with the membership script they're using now.
3) Don't like the boring design that they are stuck with.
The NewAmazeTheme WordPress theme has just been released to address these 3 problems. If you can set up a WordPress blog in 5 minutes, you can turn it into a membership website with a switch to this theme! This theme allows you to create BEAUTIFUL and PROFESSIONAL membership interface and blog at once, EASILY and QUICKLY. This is great for people who want an attractive design for their membership site, and at the same time publish blog posts or news for their members.
– Stunning and Unique Design
– 100% Newbie Friendly
– Build Blog and Membership Site at Once
– Change Your Site Entirely with Just a Few Clicks
– Multiple variations of the header, slider, content layout, main site layout
– Fully customizable color schema
View all the cool demos here.