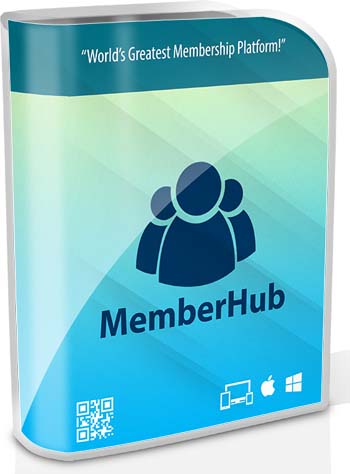 Imagine if building a eye-popping, easy-to-monetize membership site was as easy as "drag and drop" to build and…
…you could build a complete membership site and load it with content in less than 30 minutes?
It's true. I didn't believe it either when I first heard that, then I saw it happen in front of my own eyes.
It's all part of a membership platform called MemberHub, and that doesn't even scratch the surface of what it can do.
See MemberHub in action, and you will be amazed at how powerful it truly is while being stupid simple to use.
Here is just a fraction of what this platform includes:
• 15 Custom Designed Themes To Choose From!
• Built-In Custom Editor With Pre-Defined Matching Colors To Perfect Your Look!
• Beautiful Sales Pages Created For Your Automatically!
• Gamification Features Never Before Seen In A Membership Platform!
• All Hosted In The Cloud—No Coding Ever.
MemberHub will produce the most beautiful, highly profitable membership sites in a matter of minutes.
These memberships will keep your members engaged and hungry for more of your products!
This is something that you have to see for yourself.