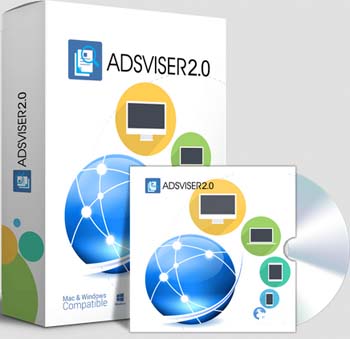 Given that Facebook is among the top 3 biggest pools of human traffic, you probably know how important Facebook ads are.
But the biggest problem with Facebook ads is that you never know what kind of ad copy, ad image, targeted audience and interest would really work for you…
How would you like to identify and reverse-engineer the most successful Facebook ads right now?
By using Adsviser 2.0, a web based app that helps you research and spy on the most profitable Facebook ads that your competitors are running.
Imagine being able to know what physical and digital products top Facebook marketers are promoting and selling on Facebook…
And being able to find out all about them…their ad copy, their targeted audience, their landing pages and tons more data you were never supposed to see.
That's exactly what Adsviser 2.0 helps you do.
It's a 100% must have tool for any Internet marketers out there.
With Adsviser 2.0, you can:
[+] Spy on 600,000 profitable Facebook ads, and by extension, discover profitable niches
[+] See exactly what demographics your competitors target
[+] Spy on over 10,000 profitable Facebook video ads
[+] Spy over 4,500 profitable Instagram ads
[+] Tons of mobile ads to spy on
[+] Access to millions of dark posts and viral niche posts
[+] Ads from 39+ new countries added in last 1 year.
[+] Tons of filters to help you find the right ad
[+] ability to spy on your competitors and get updated every time they run a new campaign
And a bunch more.
You'd think a powerful software like this would cost a lot or a monthly subscription; not at all. Secure your $6 discount with code "6off" now!