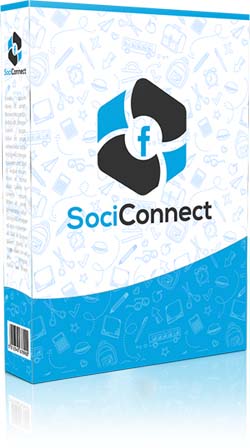 The creators behind the SociConnect WordPress plugin observe that there is a trending tendency for marketers to focus on content creation and social engagement on their Facebook fan pages, and thereby neglect on developing website content or do away with it altogether.
Still, having your own website as a stand-alone business entity and brand pays dividends when you can separately (apart from Facebook) attract and track traffic to it while Google can rank its content.
SociConnect exports content from any Facebook fan pages (and they don't have to be yours) and republishes it on your blog or website. The process is very simple with a few clicks. Now your website is just as dynamic and authoritative as the most popular fan pages!
No content to create, no tedious technical stuff, no need to hire anyone! That's how powerful it is AND it solves a major problem. Plus SociConnect has more features on top of what I just described.
Check it out now while you can as it's at early-bird price.