One of the biggest mistakes that causes businesses to fail is the merchants ultimately failing to meet the demands and expectations of customers. In other words, the merchants do not know who their customers are. Even if they have great products or services, if they fail to align what they offer with what their customers want, they are simply barking up the wrong tree.
No customers, no business, no sales. It is as simple as that. Therefore it is important to define the type of prospects to target. Instead of spending important advertising dollars on drawing in the wrong set of prospects, construct a customer profile based on the majority of your customers and concentrated around their needs and wants. By creating a buyer persona and nailing down your customers' needs, lifestyles and even apprehensions, you will have the capacity to think of a ready answer to address your customers' challenges. By placing ourselves in the shoes of our prospects, we can better pre-empt their purchasing decision.
There are 5 ways you can research your buyer persona:
1) Online Retrieval Of Demographics Data
The process is pretty instantaneous and all you need to do is input product keywords or URLs of other people's websites that are similar to your business (or your competitors') into AdWords Display Planner. These are the steps:
a) Go to http://adwords.google.com
b) Click "Tools", "Display Planner"
c) Select "Show only estimates for my targeting criteria".
d) Enter a URL or product keyword
e) Click "Get estimates".
You get a results display that looks like below:

But as you can see, the data is very limited to age, gender and device usage.
Alexa is another website that can provide demographics intelligence but unless you upgrade, you are just as much limited to gender, education and browsing location data.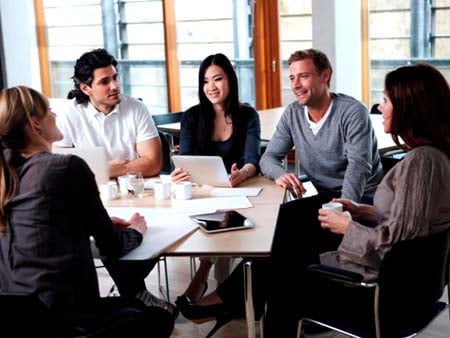 2) Interview Your Prospects And Customers (Pre-Sales)
This is surely one of the most effective way to get a sense of the majority demographic of your customers, but you need to ask the right questions. Here is a sample list:
How old are they?
What is their gender?
Where do they live?
What is their job?
What is their education level?
How do they prefer to stay contactable?
What is their ethnic background?
How much do they earn?
What is their marital status?
How do they spend their free time?
Which newspaper, books or magazines do they read?
What is their favorite TV channel?
What are their hopes and dreams?
What do they wear?
What are their political and religious views?
What are their biggest fears? What keeps them awake at 3am?
What makes them happy?
What frustrates them?
What do they find most relaxing?
What do they talk about with their friends?
Which appeals to them more: function or aesthetic?
What are their hobbies or interests?
What are their attitudes towards certain issues?
You can organize focus groups, walk-in sessions, on-site visits, or make phone calls to conduct interviews. You can also publish the questions in a web page through which visitors can submit their answers collated in an email sent to you.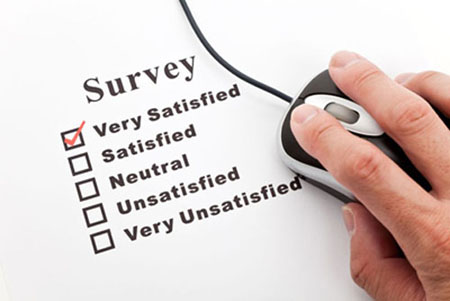 3) Surveys (Post-Sales)
Conduct surveys to get feedback from customers about their purchases. It could be an immediate, short post-sales survey about the checkout experience, ot a survey that occurs one month after purchase to gauge user experience. The answers your customers give you can reveal much about how and what they think, and could be surprisingly quite apart from pre-sales answers in terms of scope or alignment. Sometimes customers may use the occasion to inquire about other products/services. All these information can make you consider if the major customer demographic is thinking along the same line, and whether you need to tweak your marketing strategies based on the survey answers.
Popular online survey tools include Foresee, Qualaroo, SurveyMonkey and WebEngage.
4) Look At Past Purchases
Supposed you have a range of products or services. Over a period of time, it becomes apparent to you that some offers sell better than others. Your sales results can tell you what the marketplace needs most, therefore you can reconsider your marketing strategies to target the most in-demand customer segment of the marketplace.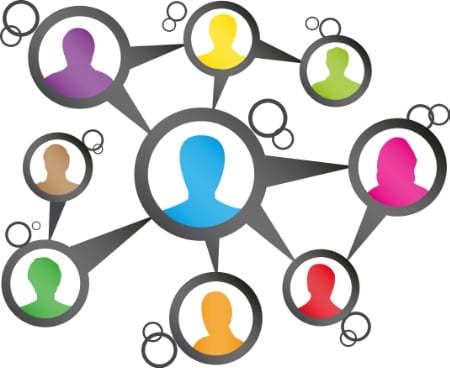 5) Social Media Engagement
Social media puts you on the frontline of direct communication with prospects and customers. By monitoring and observing what they say about your industry and products/services, you gain first-hand insights into their expectations. It is also a great time to resolve any issues or complaints that they may have. Doing so in a prompt manner not only reflects that there is real customer support that cares, but also your pursuit towards customer satisfaction.
Also investigate online forums and Q&A sites like Quora. These sites are great resources for problem solving. By researching for solutions, you can better understand how to help your own prospects and position your products/services in a way that shows you really know your customers' problems.
Customer research is a long-drawn process and it is never-ending because the marketplace keeps changing. However, the benefits of targeting the right customers are enormous. For one thing, repeat sales from old-time customers are easy to get. A high level of customer loyalty exists because your ability to know customers inside out will make them feel they are well attended to. They will even evangelize and refer new customers to you, thereby exponentially growing your business.
Good business does not start with a great product or service, or great know-how or a high efficiency in daily operations. It is simply knowing your customers like they are your friends, and it is a great untold secret to sales riches.
Nelson Tan is an Inbound Marketing consultant at iSmart Communications, an integrated marketing communications agency serving the Asia-Pacific region.
Related Posts: