From the desk of: Nelson Tan
Saturday, 24 Mar 2018 01:23 PM
Did you know that more than 90% of Internet marketers—covering all people who are involved in some form of online marketing and website promotion—are struggling to make at least $500/month PER site (still a conservative estimate)? In the process of forging new friend connections across social networks, I come across many people who:
1) are still not utilizing the Internet for business purpose.
2) only depend on AdSense for pennies and nothing else.
3) don't have a landing page as their home page for their website.
I even have non-marketing friends who are skeptical at what I do for a living, despite the fact that I'm still in this business called Internet Marketing all these years. Seriously, this ignorance has got to stop!
Does that mean there's a big market out there, with a whole lot of people in need of accurate and practical knowledge in executing a solid online business? Yes, but it's also difficult to change their mind if they are not inclined to pay attention to begin with. That is why my immediate mission is to give you this FREE 64-page report that will open your eyes to building a specific Internet Marketing model, one that I'm stuck with for years, yet it still generates cash like a well-oiled machine!
The market does not get smaller if you know as much as I do with this report. On the contrary, we can create opportunities together to serve the market with more solutions simply because 2 heads are better than 1. Collaboration is always better than competition.
In "Marketing System For A Lifetime", you'll discover:
2 essential flowcharts that epitomize the workings of an online business (pgs. 5 and 6)
An overlooked virtual estate in the subscription process and how you should deal with it (pg. 13)
How to design the landing or opt-in page, OTO page and download page with screen captures included (pg. 21)
Where to source for MRR/PLR products very cheaply (pg. 25)
How to set up a PayPal account (pg. 26) and create PayPal button, covering some tricks that most people won't have heard of.
How to design an interstitial ad (what is that?) and how does it make money for you (pg. 37)
A step-by-step walkthrough guide on creating a mailing list with the most popular autoresponder service, screen captures included! (pg. 39)
How to personalize web pages to call subscribers by name and e-mail address right after they subscribe and confirm—commonly overlooked! (pg. 41)
"Think Like An , Act Like A ": the no. 1 secret to forging the "narrow path" of success—powerful! (pg. 45)
"Customers don't buy; do": the no. 2 secret to forging the "narrow path" of success—mind-boggling! (pg. 45)
4 questions to ask before you write your autoresponder series (pg. 47)
Where to find ad swap partners: all sites are named (pg. 54)
4 magic words to use to find ad swap partners through Google search engine (pg. 54)
2 giveaway event strategies (pg. 56)
You're going to like this. Come join me on "the other side" of the Internet business equation simply by filling in your name and e-mail address above to download your FREE report. It only takes a MINUTE!
Type in your first name and primary e-mail address to access the download page.
Make sure that your e-mail address is correct or you will NOT receive your download.
* Notice that we never rent or sell our members' data to anyone. All information is held strictly confidential.
"Wow Nelson, I was really impressed by the huge amount of information you have presented in this guide. And the best part of all, your graphics and screenshots help me understand concepts better. Please don't give it free! Your guide is at least a hundred times better than a lot of those $97, $197 or $1,997 list building products out there."

Jun Yuan Lim
http://www.InternetProfitMachines.com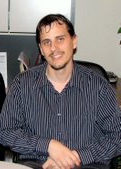 "I really enjoyed this e-book as it was easy to understand and follow along. I am an Internet Marketing addict and didn't think I would learn anything new. I was totally wrong and I did learn some new valuable tactics that I will definitely start using. I have seen the ads you talk about in the book, but didn't realize the power they actually have :) This book is a great beginner book and touches just enough on every subject so that you don't get too overwhelmed.
The charts though were a little confusing and I feel that if there were real website example screenshots instead of black and white boxes that it would help the info sink in better from a beginner's point of view.
I also feel that the book is a little too short, because right when you have me hooked the book ends :( Overall I give this book a 9/10 stars."
Mike Shawns
http://www.primechoicemedia.com