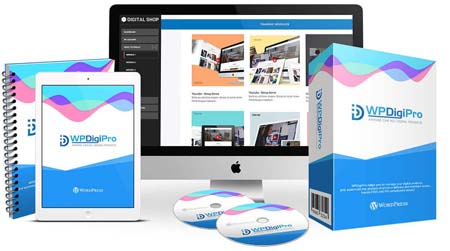 If you have been struggling to sell your own digital products, whether they are:
– Software
– Graphics
– Videos
– Online Training
– Membership Site
– Photography Products
– Web Templates
– WP Plugins and Themes
– Audios & Musics
Or ANY kind of digital products, WPDigiPro is the solution for you…
It allows you to run your own automated digital product business in 3 simple steps. Hassle-free and no complicated setups! You can even set WPDigiPro up to sell your services or use it to set up membership sites to earn subscriptions!
With this software, you can:
– Add and sell unlimited products
– Integrate payment gateways
– Deliver the product automatically to the buyers
– Send e-mail login to the buyers automatically
– And so much more…
Get your special 100-domain license offer so you can manage and sell unlimited products for yourself or your clients.