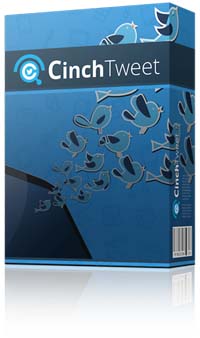 I'm going to show you the most powerful way to build a loyal following, high engagement with Twitter, and the best part about it is that you can do it all automatically.
Yes, it's true. It's got built-in AI so powerful, it's like having a real 'live' human sitting at your computer and running your Twitter account.
* Smart, AI-sorted Follow Suggested
* Custom date audiences. Always build the freshest audiences.
* Create powerful call-to-action tweets in seconds.
* Set language filters (for good and bad)
* "Engaging Content Detection System": Auto-detect videos/images. RT & post.
* "Conversation Starters": Build relationships with ease.
* Powerful tools to help you increase engagement.
* Send personalized message to your prospects.
* Automate your tweeting, grow engagement and profit!
Watch the demo of CinchTweet. $5 coupon code: 'SAVE5'
Related Posts: