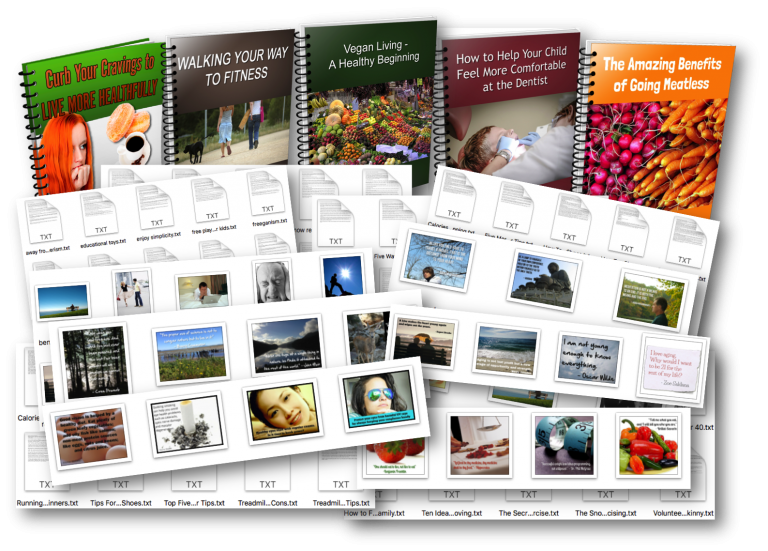 Alice Seba is organizing a Black Friday Health Content Clear-Out Sale where you get a ton of PLR health content at a fraction of the regular price. The savings start at 80% off per bundle, plus you can grab all 12 bundles for a fraction of the price.
Here are the health topics up for grabs:
• 12 Daily Habits Report
• 365 Daily Health Tips
• 4 Health Niche Newsletters
• 12 More Health Niche Newsletters
• Healthier You 4-Week E-Course
• Healthy Fabulous You for 2017
• Organic Living Made Simple
• 365 More Cooking Tips & 5 Graphics
• 365 More Health Tips
• The Simplest Ways to Detox the Body E-Course
• Beginner's Guide to a Walking Routine E-Course
• Curb Your Cravings for a Healthier You
Get one of these or get them all. Use them as an e-course, articles, opt-in offers or convert them in a different form like instructional videos. This sale won't last long and when it's done, these topics are all gone for good too.
Related Posts: