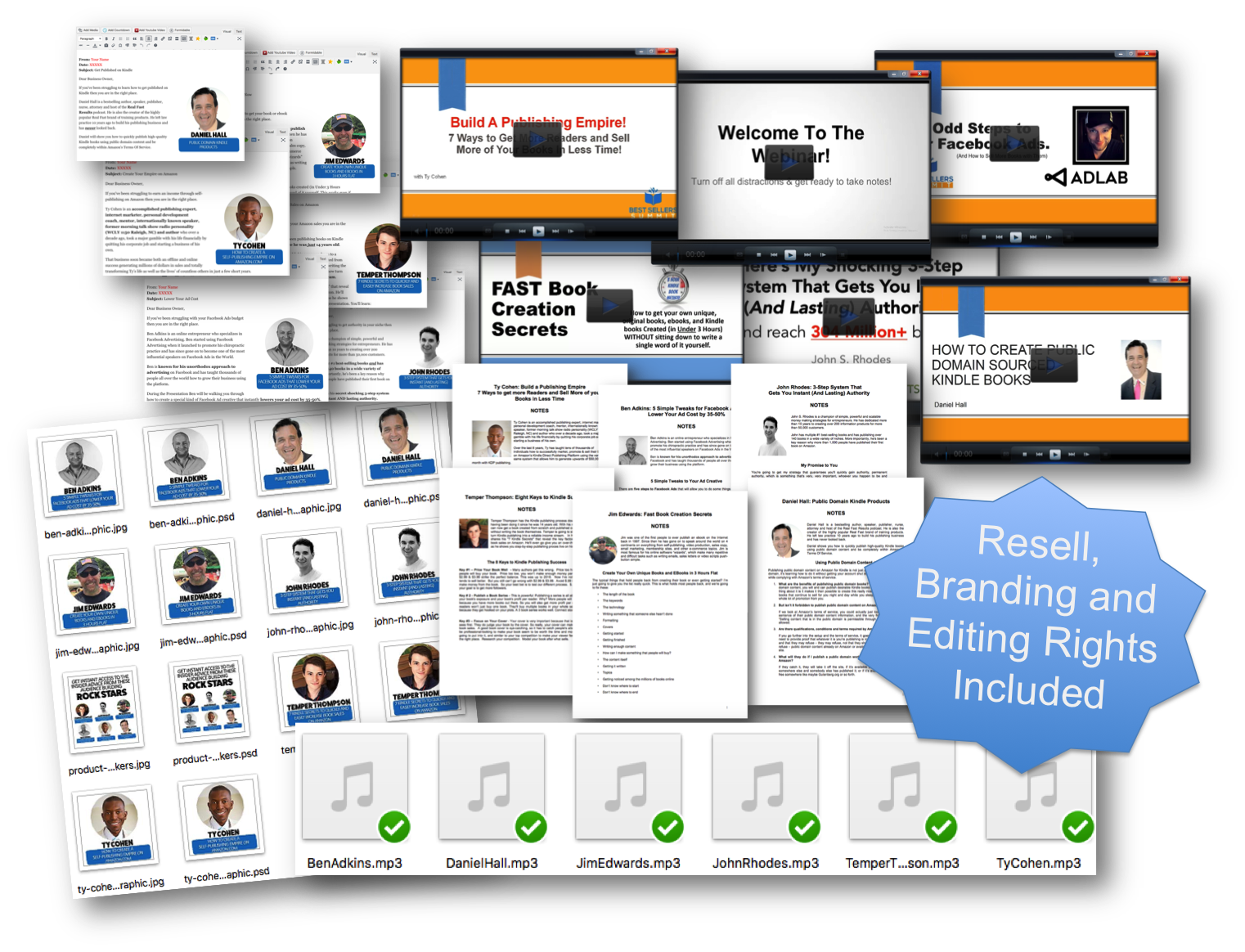 Here's a limited time, special offer that you don't want to miss. There's a lot of private label rights and resell rights content out there, but it's not often you can get full rights to PROVEN to sell top quality content from some of the biggest rock stars in online publishing and marketing.
Earlier this year, my friends Ron Douglas and Alice Seba lined up a "who's who" list experts in audience building, publishing and online marketing for an online summit that was met with rave reviews. Well, they've put together a selection of those recordings and notes and turned them into a huge lead magnet you can use to attract buyers or subscribers on your website!
You get the resell, editing and branding rights to the full recordings and notes of sessions featuring:
* Ben Adkins: Genius Facebook ad tweaks
* Jim Edwards: Create books and e-books in just 3 hours
* John Rhodes: 3-step system for lasting authority
* Temper Thompson: 7 secrets to increasing Amazon book sales
* Ty Cohen: Create a self-publishing empire
* Daniel Hall: Public domain Kindle products
And I don't have to tell you these guys are a pretty big deal within the Internet Marketing industry.
Ron and Alice have also thrown in promo graphics and landing pages, so you can grow your list with all this stellar content quickly.
Access "2017 Rockstar Sessions", available only until Nov. 14!
Related Posts: