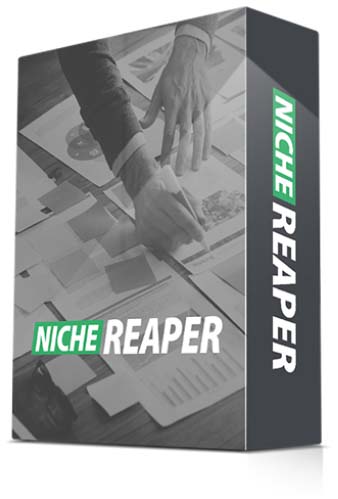 How many hours do you waste on keyword research?
It's gotta be done, but let's face it, keyword research is long winded, boring and well, it just plain sucks!
How would you like to have 5,000 pre-qualified, already researched keywords put in your hands every day?
The Niche Reaper software does the work for you, including coming up with the ideas in the first place, so no more knocking your head against the brick wall doing keyword 'brainstorming' either!
It's all done for you:
+ Searches through tens of thousands of potential new keywords and niche markets every single day
+ Checks potential competition to find those niche markets that are easily achievable, so you don't waste your efforts on an impossible target
+ Ascertains the potential traffic and overall 'value' of a niche, to make sure you only target niches that will make you a real profit
+ Digs out potential keyword-based domain names and Facebook URLs for you to use
The bottom line: Niche Reaper takes the hard work out of keyword and niche research, handing you every you need "on a plate" ready to use!
Related Posts: