Looking for an easy, quick way to build mobile-responsive banners, sidebars, and e-mail opt-ins BY YOURSELF, without having to hire a designer or programmer, or spend ages in Canva?
Want to show different offers on different pages, with tailored calls-to-action that speak directly to your target audience?
Or maybe you want multiple, varied offers on the same page? Want to be able to switch out your offers within seconds?
How about easily tracking them all to see what's working best?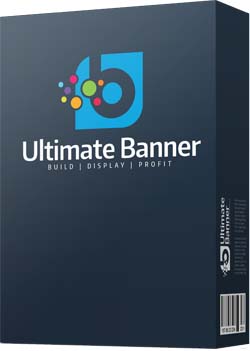 The Ultimate Banner Plugin integrates with your WordPress site to do all this and more.
Create professional-looking graphics that increase sales, build your list, save you time, and minimize your workflow.
You control everything from an easy-to-use admin panel, letting you change your banners and sidebars site-wide with just a few simple clicks.
Categorize banners, sidebars, popups, and opt-ins and A/B-test everything with built-in analytics.
Simply choose your desired template, type in the text you want, assign it a category, and you're all set.
Ultimate Banner Plugin takes care of the rest, including analytics and tracking.
Say goodbye to the stress, hassle, and cost of paying a designer or wrestling with Canva.
The Ultimate Banner Plugin allows you to generate custom, professional offers in minutes, all within your WordPress dashboard, putting you back in the driver's seat.
You can grab yours now at an unbelievably low early-bird price.
Related Posts: