You Are Here: Home > Articles > Search Engine Strategies > Article

Try Out These 5 Free Online SEO Tools
by Nelson Tan
For anyone wanting to do a bit of their own Search Engine Optimization, there is an abundance of free online SEO tools available on the Internet. Most of them provide some pretty impressive statistics and information to help you optimize your website, analyze search engine positions, research your competitors, plus much more!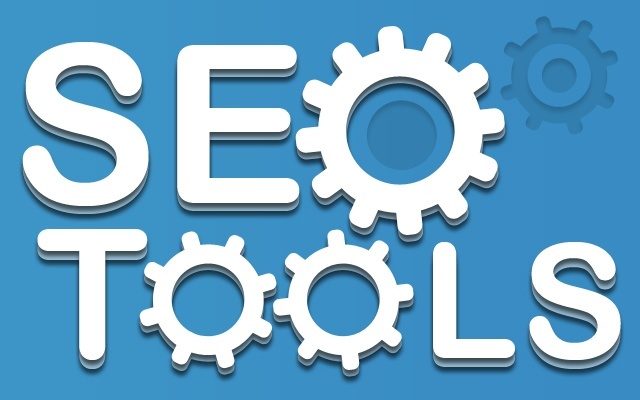 There are 2 ways these free online SEO tools can be used:
1) For those who are new to the area of search engine optimization, these tools provide excellent insight on how a website is performing and ranking. They can quickly highlight issues and trends with their current website and provide a good insight as to where optimization work is necessary.
2) For the more experienced search engine optimizers amongst us, these tools will act as a complement to the more specialised SEO tools like WooRank, ahrefs, Web CEO or Traffic Travis. They can even be used to supplement an SEO's internal knowledge base and experience.
Here is a selection of some choice tools for both the novice and the experienced search engine optimizers:
1) Keyword Research Tool: This helps to research appropriate words and phrases to include in your web page's body text to aid promotion. It's simple and to use and requires the user to enter the sort of word of phrase you wish to be found under, the tool will then suggest some additional words and phrases you can think about using. One of the great things about this tool is that it gives you the option to select from a range of top search engines, e.g. Google, Yahoo, Bing.
You can start by google-searching for "best free keyword research tools" to try them out. I found one here: SerpStat. There is also good ol' Google Keyword Planner. 2 good commercial keyword research software that I'm aware of are GrepWords and Long Tail Pro.
In case you have not kept up, keyword research technology has advanced to include "keyword difficulty" analysis. Read about it in this article. Keyword difficulty is a metric number that tells you how difficult it is for your web page to rank on the first page of search engine results for a particular keyword. I highly recommend Keyword Revealer in this category. Try it out with a free account!
2) Keyword Density Checker Tool: This tool reads the body of the page you specify and gives a report on what words are used, and how many times they are used. This is a valuable tool as most engines will rank your site depending on your keyword density (which typically ranges between 3% and 9%).
3) Keyword Rank Checker Tool: This tool checks whether your website appears in the first fifty results in major search engines for your chosen keyword or phrase. If the URL is present, it will output what position it occupies. As an additional feature, the tool also informs you if any other URLs from your domain appear in the search results.
4) Link Count Checker Tool: This tool measures the total number of inbound and outbound links that a web page has, and identifies these links. It helps digital marketers to evaluate their link-building techniques so as to improve overall link quality.
5) Meta Tag Generator: This automatically generates a Meta Keyword tags by reading the page you specify, removing common words from it, and picking the most used words on the page. Extra weight is given to words in a heading tag.
For more free online SEO tools, refer to "Tools I Seek".
The area of online SEO tools is an exciting area of growth as SEO developers come up with more creative tools to represent, evaluate and suggest improvement to website positions in the search engine results. No doubt we will be revisiting this area again.
Nelson Tan runs Internet Mastery Center where you can download FREE Internet Marketing gifts for your own learning.
Share this article:
comments powered by
Get free news, updates, strategies and special offers from Internet Mastery Center delivered to your inbox. Simply

fill in your name and e-mail address

to download your FREE e-book in the right sidebar. It only takes a MINUTE!
For top stories in Internet Marketing, follow us on Twitter at @webmastery.
Recommendations

Discover how to make your first $10,000 dollars per month and beyond with list building, e-mail marketing and affiliate marketing.

Discover the secret hacks and tricks used to generate no-cost laser-targeted traffic and generate $100+/day in ANY NICHE!

Latest Blog Posts